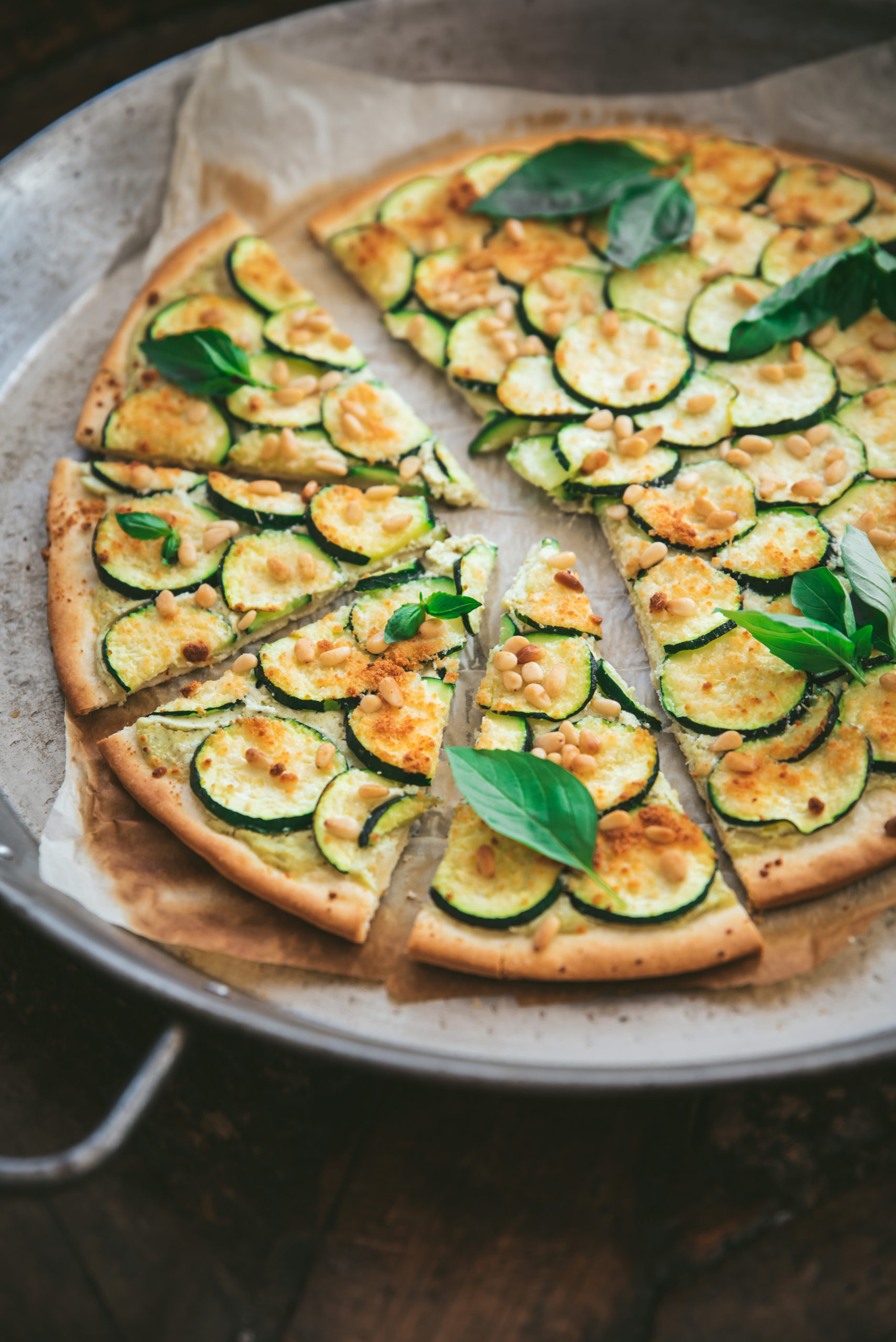 I have to tell you something! This zucchini and ricotta pizza recipe is absolutely DELICIOUS, plus it's really easy to make! So after my summer break from sharing recipes, I'm back in full force with this one, which was a hit after I shared it in a story on Instagram.
Last week, as I got off work and picked up the kids from the rec center, I was wondering what I was going to make that was quick and good for dinner.
Because the rec center is like school, the kids are exhausted and they want to snack as soon as we get home.
So I shopped in 5 minutes on the way home (yes, I bought my pizza dough… but you can make it at home), took 10 minutes to make this savory pie and while it was baking, the kids took a bath. And then poof, it was ready in record time!
I'm saving this recipe for those September evenings when zucchini is still available… 😉
You can eat this zucchini pizza hot, warm or even cold, that's the good thing. And it can be served as an appetizer, a starter or a main course 😉
Zucchini Ricotta Pizza Recipe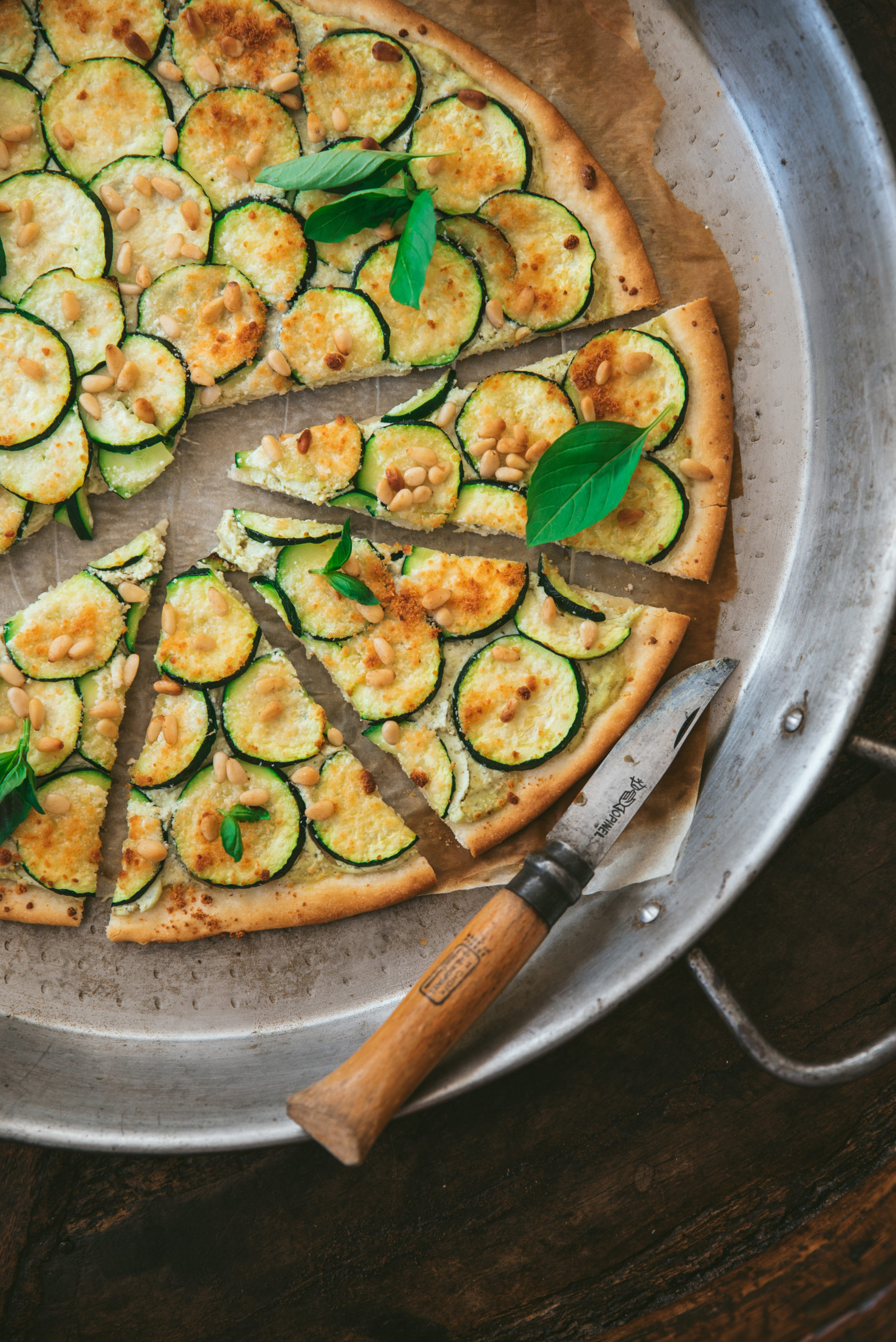 What ingredients do you need to make this delicious zucchini, ricotta and pine nut pizza recipe?
If you enjoy recipes made with zucchini, here are some ideas that should please you as much as it does me: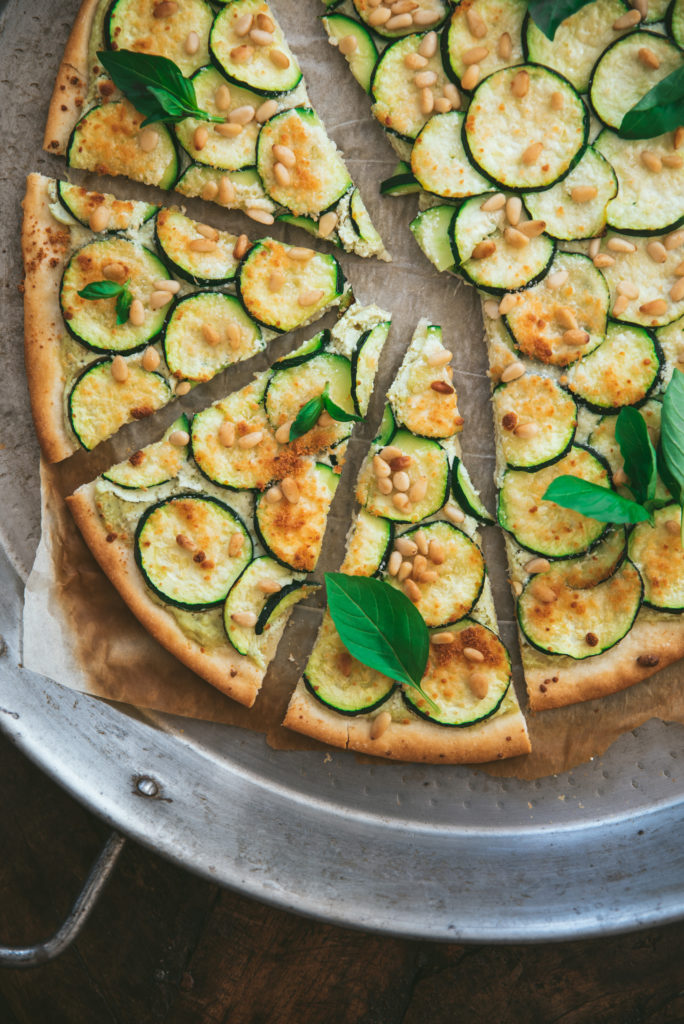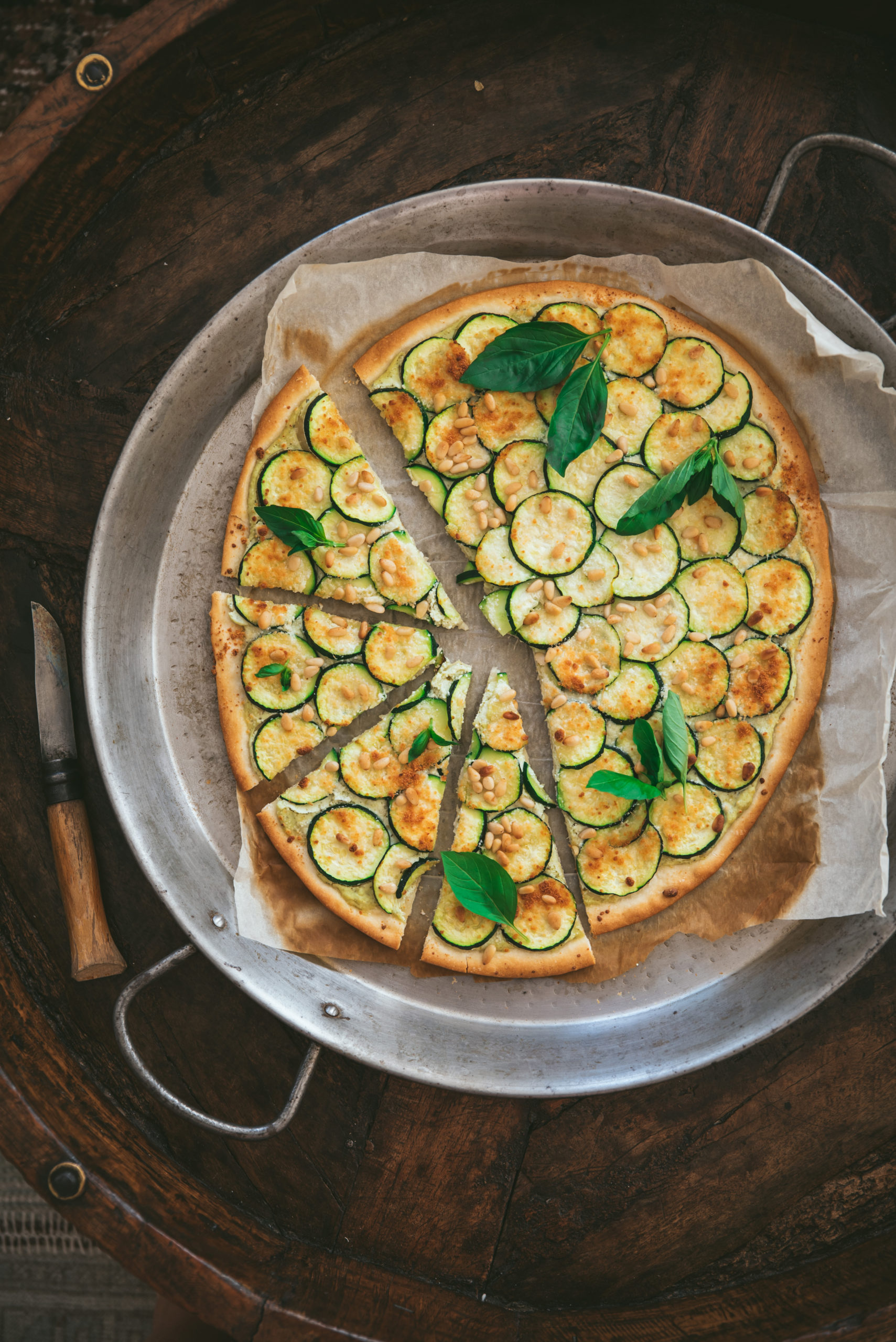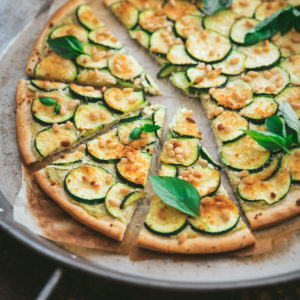 Zucchini Ricotta Pizza Recipe
Ingredients
1

pizza dough

125

g

ricotta cheese

1

tablespoon

pesto

2

small zucchinis

30

g

grated pecorino cheese

20

g

toasted pine nuts
Instructions
Preheat your oven to 200°C.

Roll out your pizza dough and place it on a sheet of baking paper and then on a baking sheet.

In a bowl, mix ricotta and pesto and spread on pizza dough to within 1 cm of edge.

Wash and dry the zucchini and cut them into thin slices about 2 mm thick.

Place them on the ricotta-pesto mixture.

Sprinkle the grated pecorino over the entire surface and sprinkle the pine nuts on top.

Bake in the oven for 15 to 20 minutes on the lowest setting.

Enjoy hot, warm or cold, as you like and enjoy!

You can also place fresh basil leaves on top just before serving.
So, would you like to have a little bite?
If you ever make my recipe and like it, feel free to tag me on Instagram or Facebook so I can see the result and share it back…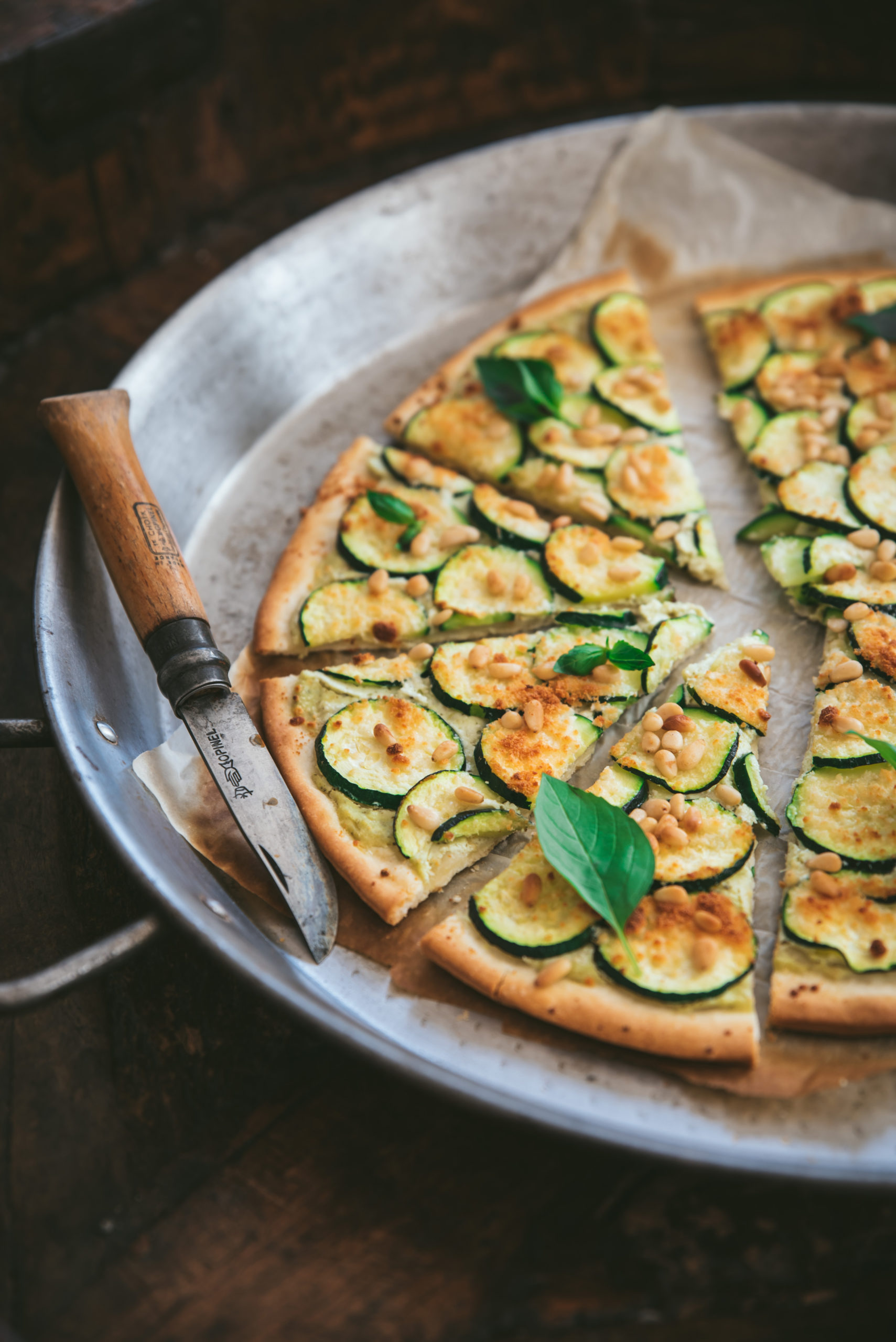 Just to let you know I am French and I translate my recipes, be indulgent if you see syntax errors and do not hesitate to leave me a comment so I can correct it. I hope you will like my recipes and enjoy your visit to my food blog!