If there's one thing I can tell you, it's that this Hot Mulled Cider recipe with spices is completely seasonal and very appropriate.
I don't know where you are this winter but at home we have a series of colds (classic), tonsillitis and here we are now with the flu!
Hey, we've never done that before! There needs to be a first…
So, you will understand that this weekend I just want to sit on the couch with a stack of French pancakes, a bottle of maple syrup and a few cups of this delicious and comforting beverage that is hot cider, all while watching a few series on Netflix.
Inside I slip spices similar to Christmas ones: cinnamon, cardamom, cloves, a little ginger and sometimes, a cap of rum to have the effect of a grog. In short, this is a weekend that promises to be cocooning…
In my recipe, you will see that I didn't use too many spices, it's because at home our tastes are a little different. Personally, I would add a little more for it to be really comforting! 😉
For decoration, I also put a slice of dried orange in my cup, I find it so pretty and it also lightly flavors the cider, it's great but optional!
Hot Mulled Cider Recipe with spices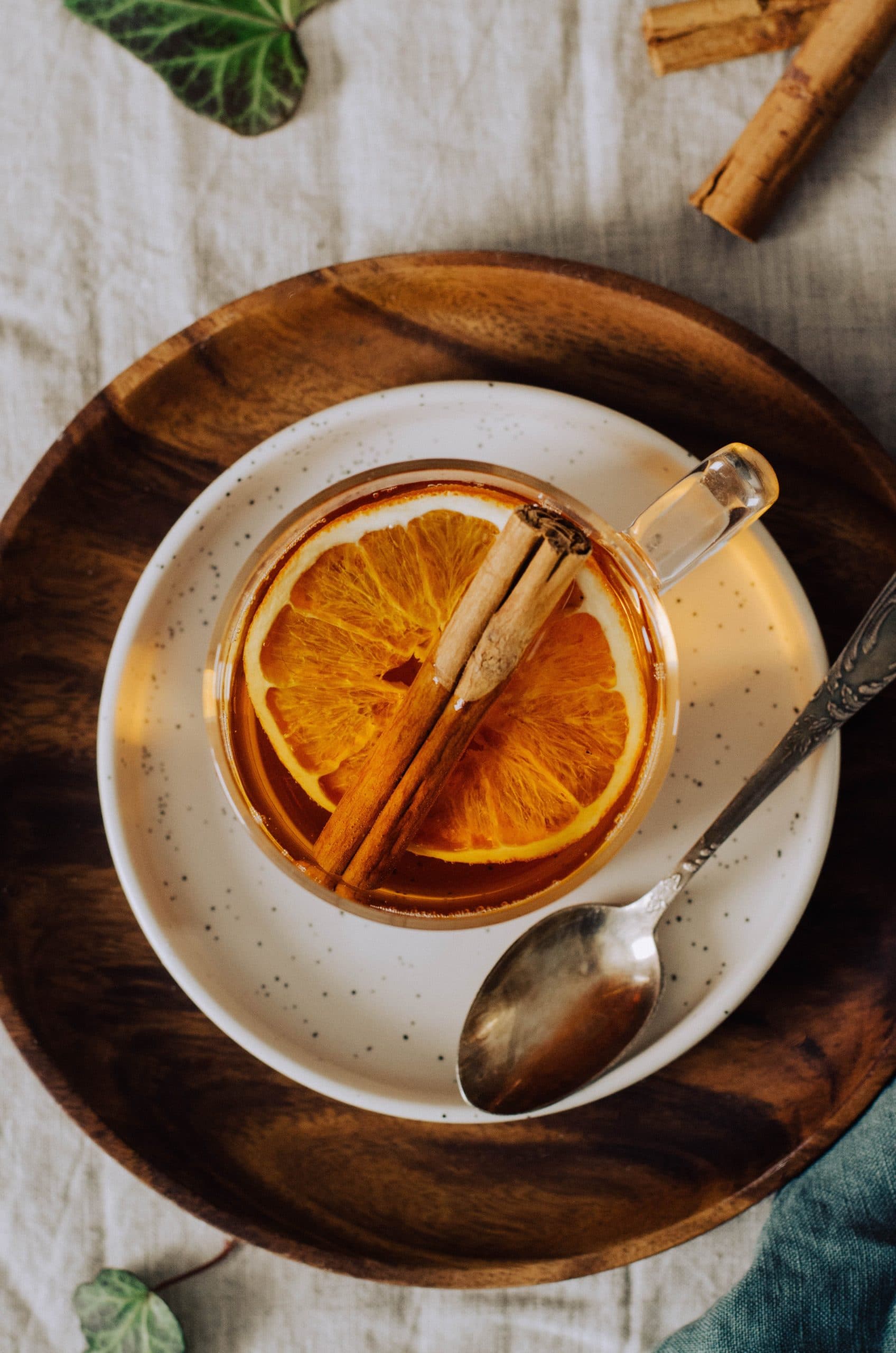 What ingredients do you need to make this comforting spiced cider recipe?
sweet or raw apple cider
amber rum
cinnamon
cloves
green cardamom seeds
nutmeg
ginger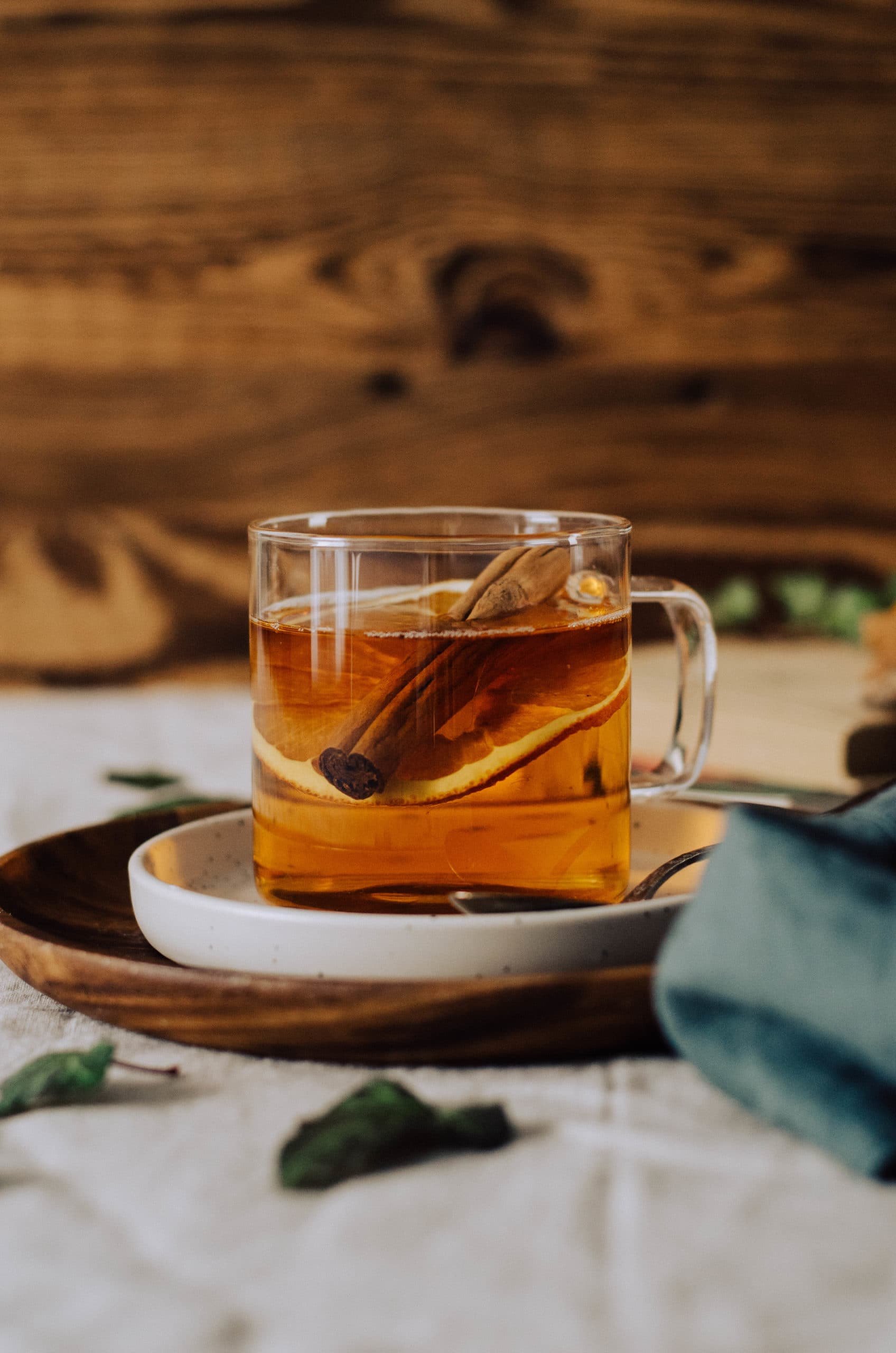 What hot drinks should you like as much as this hot Mulled cider?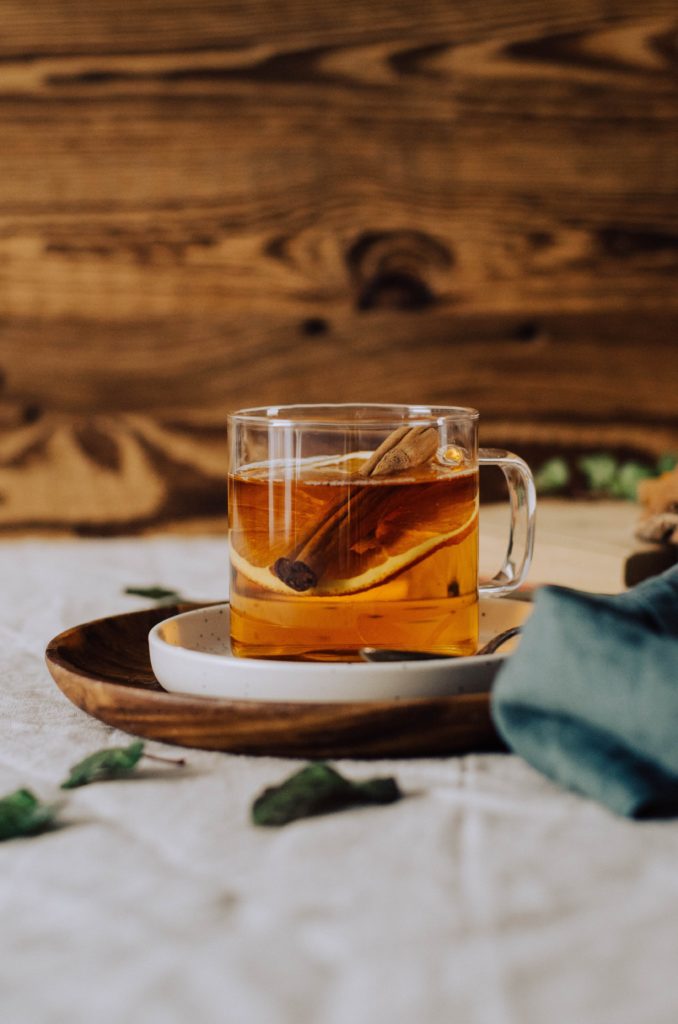 Here are some cookie and cake recipe ideas to serve with this delicious hot spiced cider: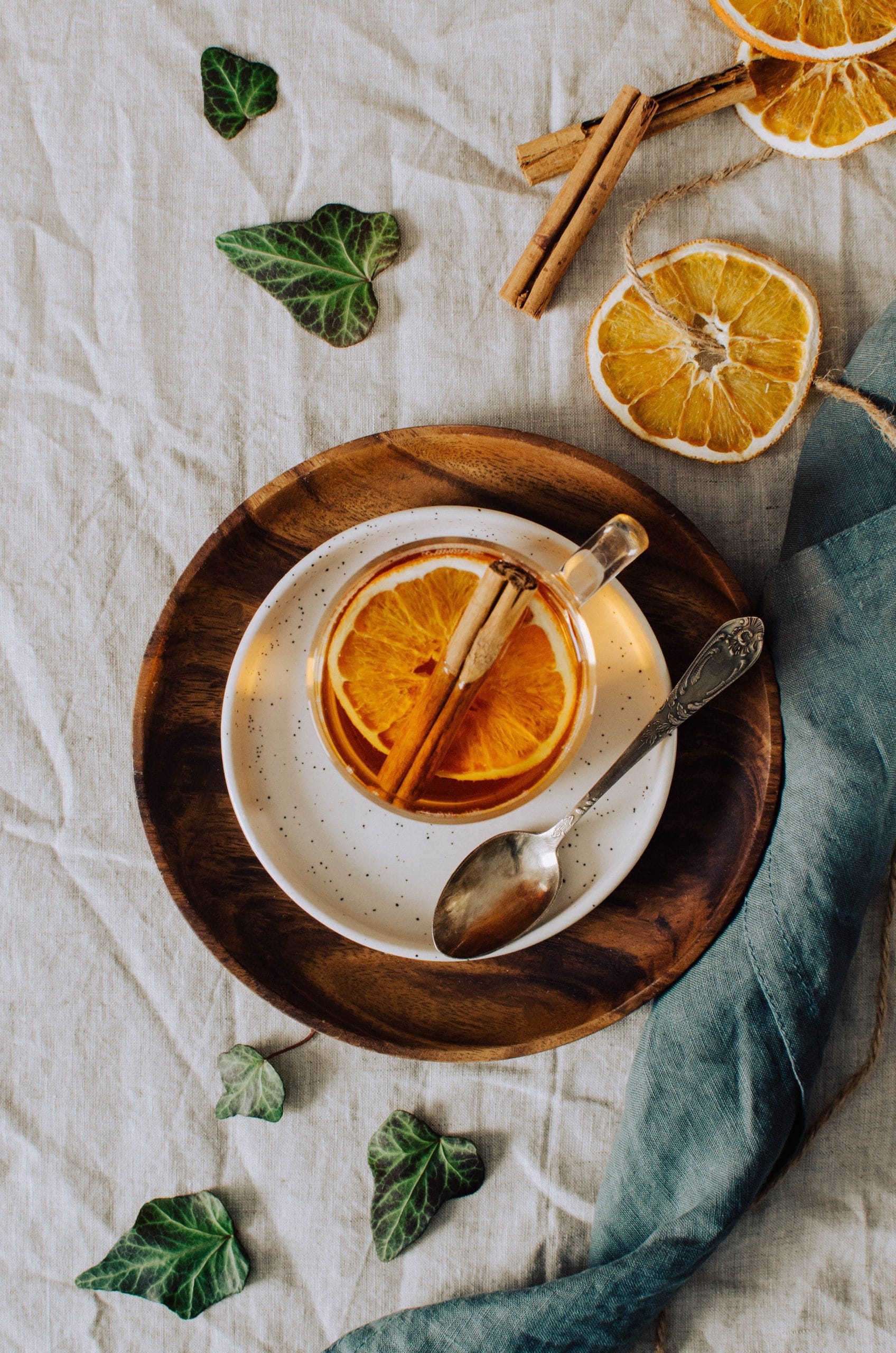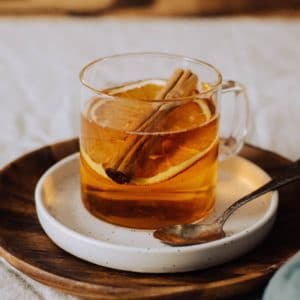 Hot Mulled Cider Recipe with spices
Ingredients
75

cl

apple cider

2

tablespoons

amber rum

1

teaspoon

cinnamon powder

or 1 cinnamon stick

3

cloves

2

green cardamom seeds

1

pinch

grated nutmeg

1

pinch

powdered ginger
Instructions
Place all the ingredients in a saucepan and heat for about 10 minutes over low heat.

Pour into cups and enjoy almost immediately (don't burn yourself though…).

It's that simple and it's delicious!
Notes
If you really like the taste of spices, don't hesitate to add a little more…
If you ever make my homemade Hot Mulled Cider recipe and you like it, don't hesitate to tag me on Instagram @tangerinezest so I can see the result and share it myself…
Finally, just to let you know I am French and I translate my recipes, be indulgent if you see syntax errors and do not hesitate to leave me a comment so I can correct it. I hope you will like my recipes and enjoy your visit to my food blog!