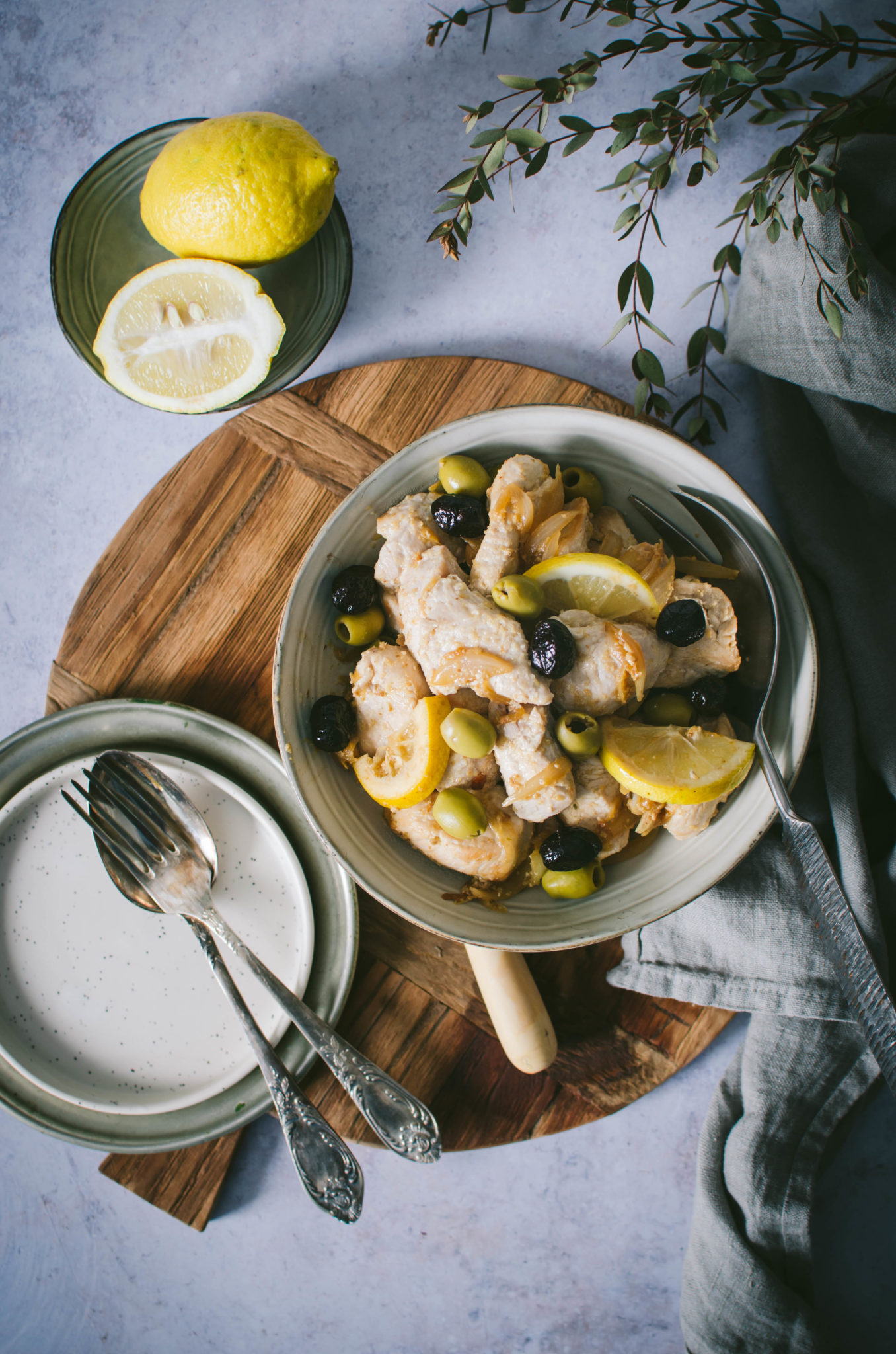 It's time for cocooning and good-for-you recipes, so here's the perfect meal for the fall days that await us: a Olives and Lemon Stir-fry Turkey Recipe!
I wanted a dish to simmer full of flavor and to share with the family, so while stopping by my butcher during my last shopping trips, I wanted to try this dish. I asked for sautéed fillet and the butcher prepared it all for me.
At home, everyone loved the combination of these Southern flavors and this fragrant dish. My favorite goes to the blond onions which bring a lot of roundness to the dish.
If you're interested, here's my recipe!
Olives and Lemon Stir-fry Turkey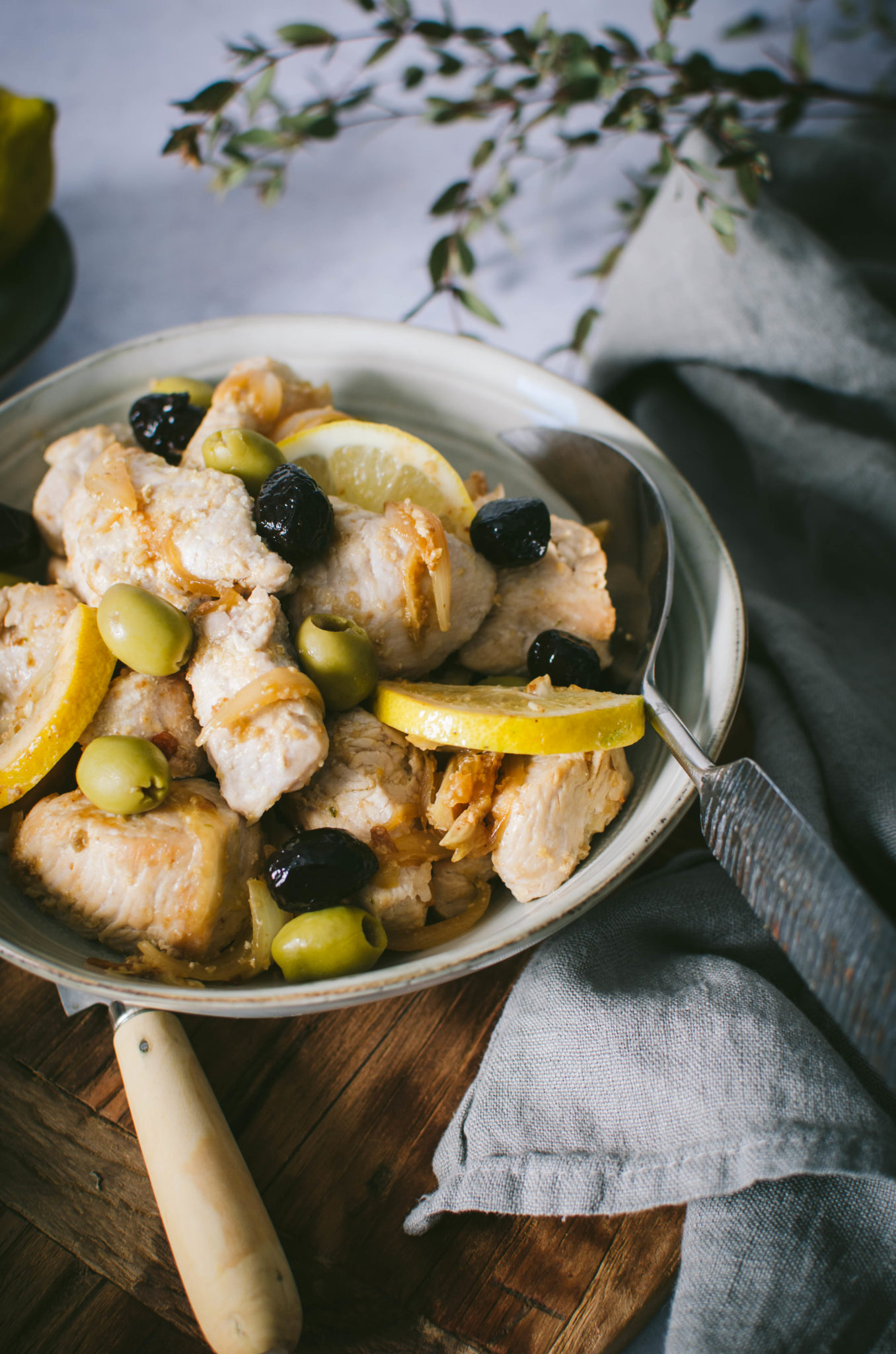 What ingredients do you need to make this delicious turkey sauté with olives and lemon recipe?
turkey meat
black and green olives
olive oil
butter
some onions
Garlic
of Ras-el-hanout
chicken stock
an organic lemon
salt and pepper
dry white wine
The precise quantities are detailed a little further down in the recipe.
What accompaniments should you serve this turkey stir-fry recipe with?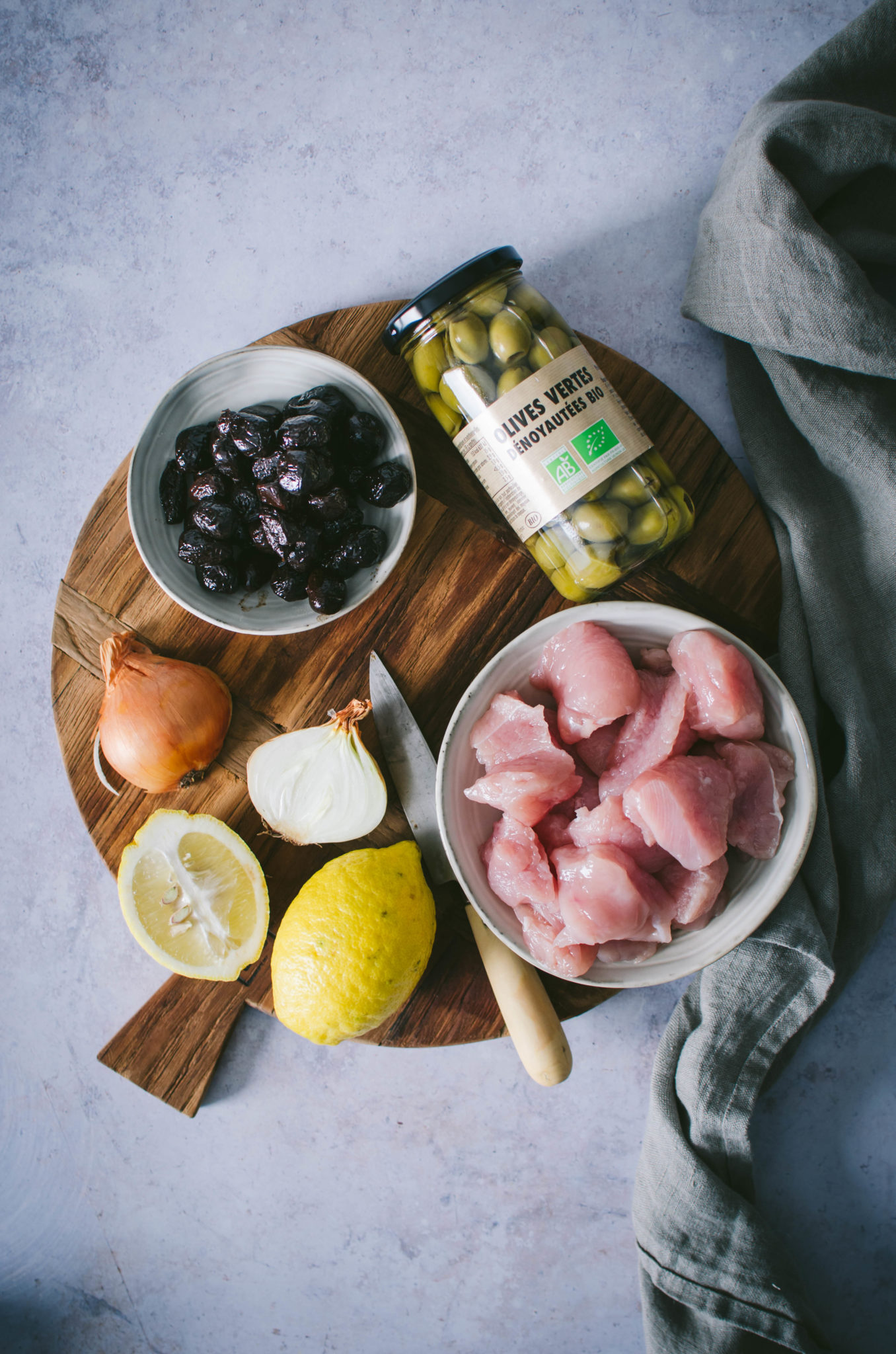 If you are looking for delicious dishes of this type, here are my recipe selections: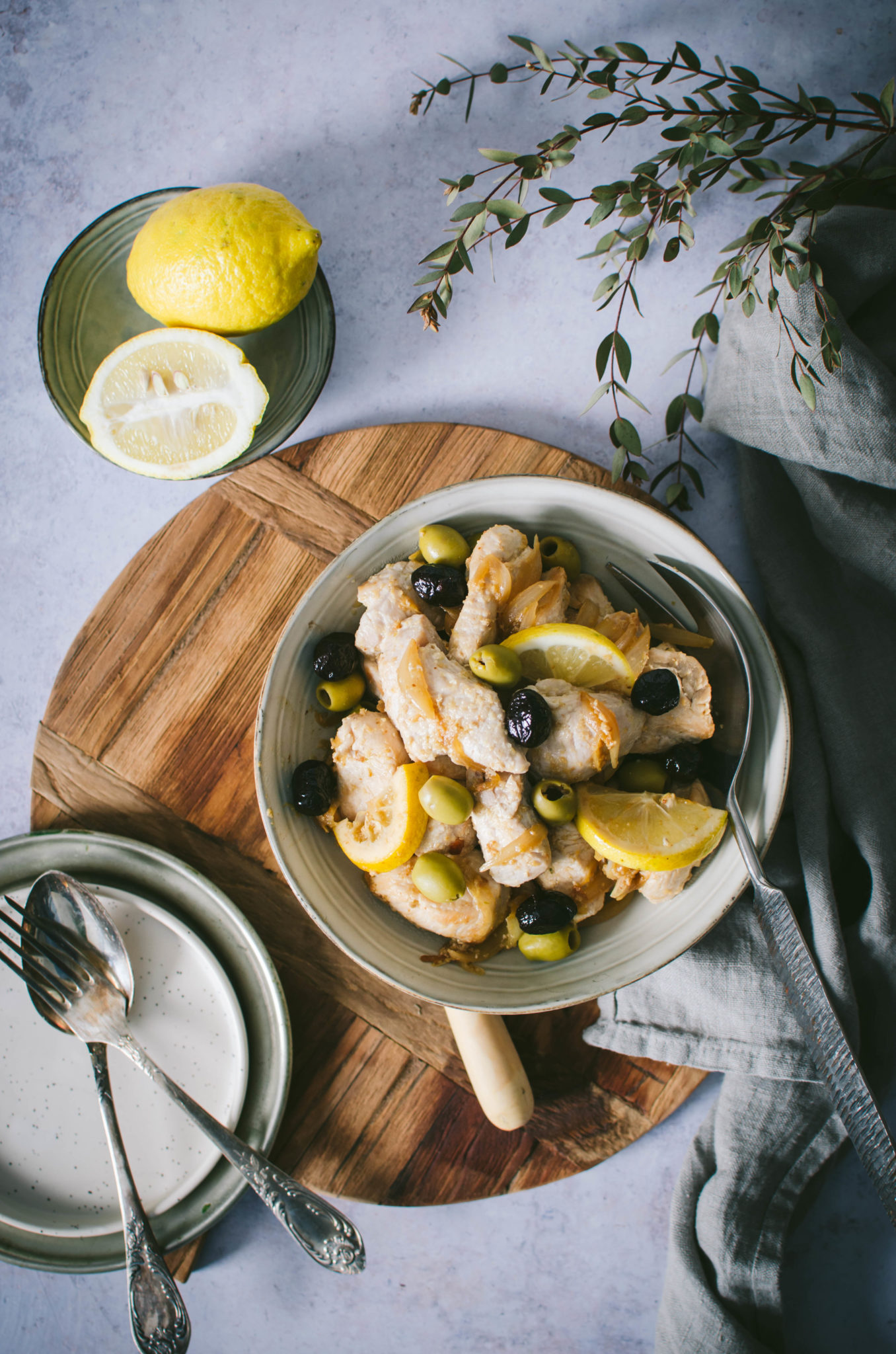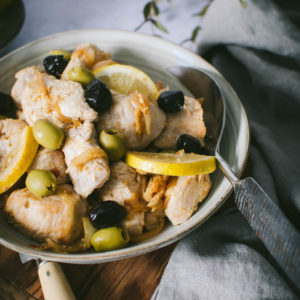 Olives and Lemon Stir-fry Turkey Recipe
Ingredients
500

g

turkey meat

80

g

black and green olives

2

tablespoons

olive oil

1

tablespoon

butter

2

small onions

1

garlic clove

1

pinc

Ras-el-hanout

20

cl

chicken stock

1

organic lemon

Salt and pepper

5

cl

5 cl of white wine
Instructions
Peel and finely slice the onions. Heat the oil and butter in a casserole dish and sweat the onion. Add the pressed garlic and the meat cubes and brown them well on all sides.

Deglaze with white wine. Sprinkle with ras-el-hanout, salt, pepper, pour in the broth and simmer over low heat for 20 minutes.

Then add the olives to the casserole with the candied lemon cut into slices and continue cooking for 25 minutes.

Serve hot with rice or bulgur, you can also add chopped fresh coriander, it will be delicious!
If you ever make my homemade Olives and Lemon Stir-fry Turkey recipe and you like it, don't hesitate to tag me on Instagram @tangerinezest so I can see the result and share it myself…
Finally, just to let you know I am French and I translate my recipes, be indulgent if you see syntax errors and do not hesitate to leave me a comment so I can correct it. I hope you will like my recipes and enjoy your visit to my food blog!